Our Proud Partner For 2023 Edition
Our Proud Partners From 2022 Edition
IMPERATIVE BUSINESS VENTURES
Imperative Business Ventures Private Limited is an ISO 9001:2015, ISO/IEC 27001-2013 certified, MSME & NSIC registered Scale-up organization, offering Consulting, Outsourcing, and Technology Services such as IT, ITES, Back-Office/Credit Processing, BPM and Digital Transformation to leading BFSI, NBFC, Health care, Telecom, Retail, Hospitality, Media & Entertainment, and Corporates in India and Overseas.
Imperative Business Ventures Private Limited (IBVPL), founded by Women Entrepreneurs, and driven by a team of Industry Professionals with a vision to contribute toward Women Empowerment, creates employment opportunities for differently abled & Technology Enablement.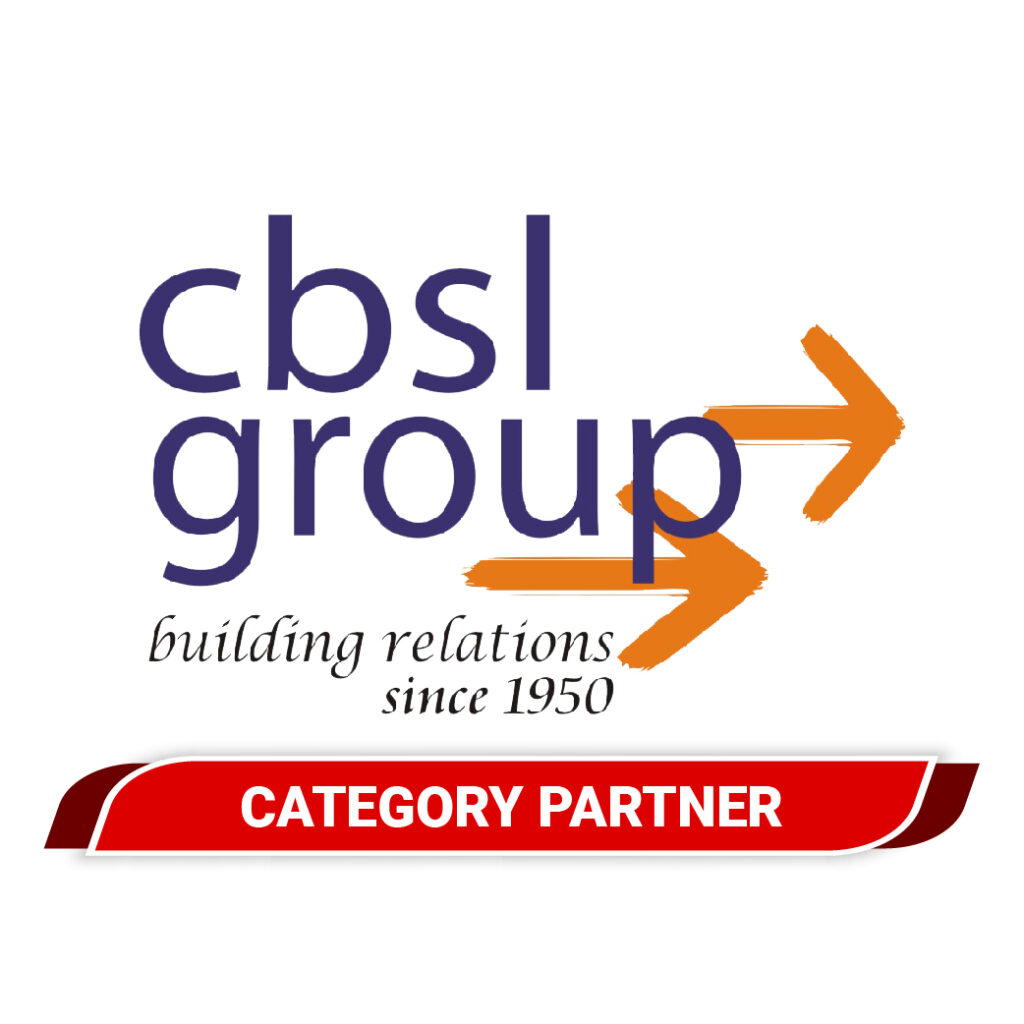 CBSL GROUP
Established in the year 1950, under the name of Khurana Brothers by its Emeritus Chairman and founder Mr. V. P. Khurana, CBSL Group has today expanded its offerings ranging in varied interests and represented by its 5 associated companies. From being a new kid on the block by making a modest start with manufacturing of Loose-Leaf Binders, CBSL later diversified its activities in the highly technological field of Security Printing, Document Imaging, Banking Equipment & Services, Plastic and Stationery Products. And the key principles on which CBSL has based its business practices over the last 70 years that has made it successfully traverse into higher realms have been
Focus on Customer •Transparency is the key! •Innovation for growth •Build trust •And most importantly build strong lasting relationships!!
The growth of CBSL is laid on the foundation built by strong infrastructure, sound financial base and empowering people at the grass root level. Further, to continually adapt and cater to the varying needs of our customers we constantly strive to improve the quality and reliability of our Products/Services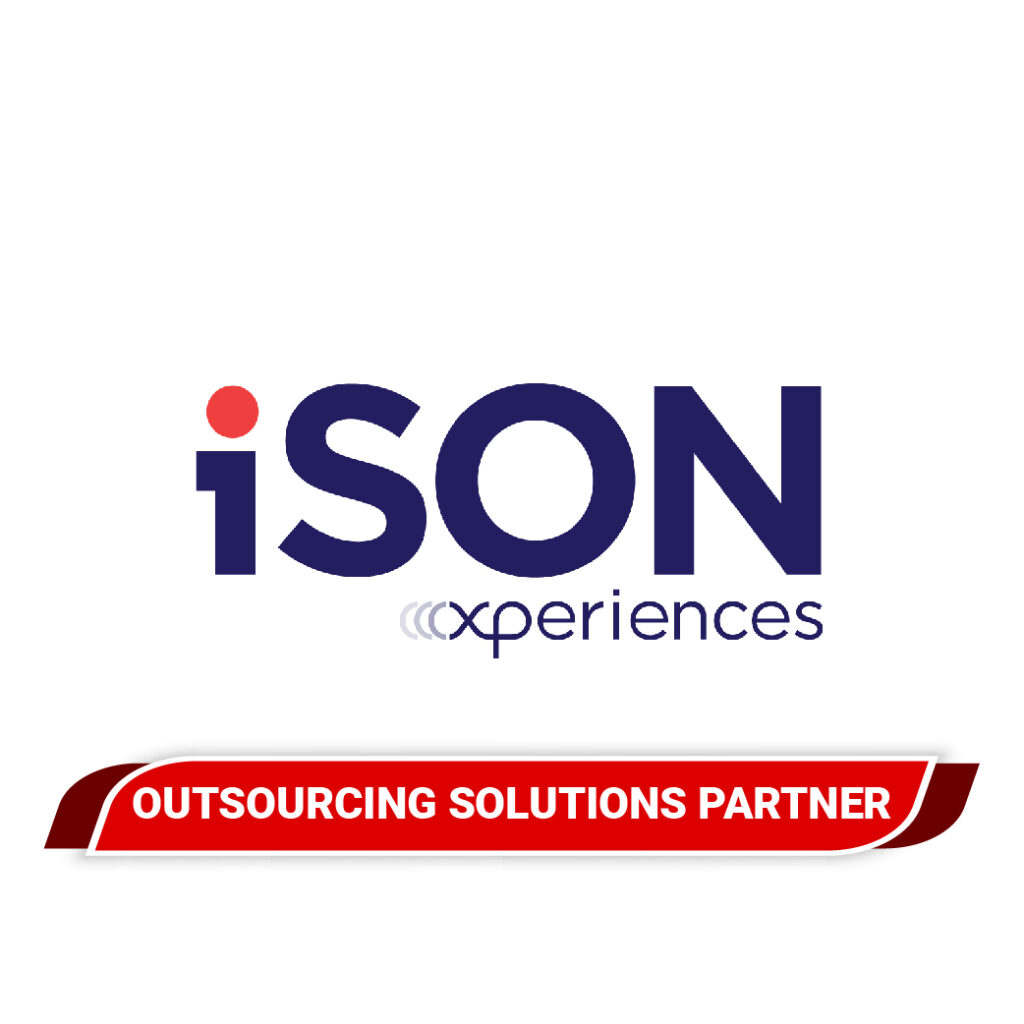 ISON XPERIENCES LTD.
iSON Xperiences is a global, technology-led customer experience solutions and business process outsourcing partner, helping clients to deliver customer delight, in all interactions and on all channels. With over 18,000 employees across 18 countries in Africa, Middle East and ASEAN, we proudly serve over 50 million global customers and conduct over 500 million transactions per month.
For the past decade, we have accelerated business results and managed customer interactions for some of the world's leading brands, as well as start-ups and mid-sized businesses – helping to redefine the way people connect with these enterprises and offering affordable solutions to meet their ever-changing needs. Our deep domain expertise allows us to deliver bespoke and digitally-enabled solutions across a variety of industries, with our client portfolio comprising of Telecoms, BFSI, Energy and Utilities, Media and Entertainment, Government, Retail, Aviation and E-commerce.
Be it onshore, offshore, nearshore, or remote working; whether organisations need help scaling up their workforce, daily business operations, debt collection solutions or managing special campaigns, we combine technology with proven approaches to ensure successful outcomes.
PINNACLE TELESERVICES
PINNACLE TELESERVICES, A since 2003, has been a flag bearer for Enterprise Communications in India. Headquartered in Nagpur, the company today has built a strong footprint in the domestic market with strategic offices across the country. Pinnacle offers a wide range of value-added services chiefly in messaging, voice, emails, SMSC & USSD, Chatbots, cellular events, OTT and Data analytics. With a state-of-the-art SMS centre built upon SS7, Pinnacle has a definite advantage over its peers when it comes to enterprise messaging.
A young passionate team, an average age of 30, driven by seasoned industry veterans like Mr. Rajesh Banerjee, Mr. Ashish Srivastava, Mr. Amit Srivastava, Mr. Muktesh Narula and Mr. Anurag Srivastava who strive relentlessly to serve a growing list of large, medium and small enterprises. Not only the company has some of the most sought-after brands in the client portfolio, but also takes immense pride in the awards and recognitions that have been bestowed by leading agencies and organizations.
Pinnacle is all set with next-gen platform-as-a-product offerings to imprint a global presence.
TUBELIGHT COMMUNICATION
Tubelight Communications Ltd, is a CEPaaS company that empowers brands to enrich their customer experience, through its Omni Channel communication platform. The Customer Engagement Platform enables brands to reach-out and engage with their customers and enhance their customer communication experiences by integrating wide range of channels such as A2P SMS Services, both Domestic and International, entire suite of voice services, email and as well as IP messaging services like RCS, WhatsApp, Voice, Viber, SMS and more. Powered by Conversational AI using built in ML/NLP, the platform enables enterprises to optimize omnichannel strategies and automation for better customer engagement and outcomes.
Starting as an A2P SMS service provider, the company has, over the decade, evolved into a full stack cloud communication platform drawing its inspiration, from the extensive experience with enterprise customers across verticals and the ever-changing communication landscape. Our Enterprise grade, Scalable & Secure platform, equips businesses to deliver a rich customer experience, by integrating any or all communication channels into their communication workflows or mobile applications through programmable APIs or through our feature rich, user friendly interface.
Well established in India, Tubelight Communications is steadily expanding its international footprints through its offices in International markets through strategic tie ups with global players for creating robust and future proof communications infrastructure.
1POINT1 SOLUTIONS LTD.
One Point One Solutions is a leading player in Business Process Management (BPM). The company was incorporated in the year 2006. The company offers technology, accounting, skill-development and analytical solutions that help businesses build better capabilities and enable them to achieve seamless growth. The company serves a broad spectrum of industries like Telecom & Broadcasting, Retail and E-commerce, Consumer Durables & FMCG, Banking and Finance, Travel & Hospitality and Insurance. The company has 5 service centres located across Navi Mumbai, Gurgaon, Chennai, Bangalore and Indore with 5,500+ seats on per shift basis. The company offers services like customer care, lead generation, content management, voice analytics, accounts payable and receivable, SME Management, predictive analytics, Chat bots, IVR, voice analytics and E-mail management. Akshay Chhabra is the founder of 1Point1 Solutions Ltd., he focuses on technology-driven innovation to build efficiencies and surge ahead in the BPM space.
The company got listed in the year 2017. The company boasts over 40+ leading clientele spread across sectors. Some of the leading clienteles are SBI Cards, Godrej Appliance, Kotak Securities, ICICI Bank, Tata Motors Finance Ltd., Airtel, Adani, Go Air and Mahanagar Gas to name a few. As on July 31st 2022, the company has expanded its avenue to International borders in alliance with Bahwan CyberTek (BCT), a globally recognised provider of digital transformation services including cloud managed services and sophisticated follow-the-sun virtual customer service. Currently, the operations include Middle East and North Africa region.
KALEYRA
Kaleyra, Inc. (NYSE: KLR) (NYSE American: KLR WS) is a global group providing mobile communication services to financial institutions, e-commerce players, OTTs, software companies, logistic enablers, healthcare providers, retailers, and other large organizations worldwide.
Kaleyra today has a customer base of 3800+ companies spread around the world. Through its proprietary platform and robust APIs, Kaleyra manages multi-channel integrated communication services, consisting of messaging, rich messaging and instant messaging, video, push notifications, e-mail, voice services, and chatbots.
Kaleyra's technology makes it possible to safely and securely manage billions of messages monthly with over 1600 operator connections in 190+ countries, including all tier-1 US carriers.
REVERIE LANGUAGE TECHNOLOGIES LIMITED
REVERIE LANGUAGE TECHNOLOGIES LIMITED Reverie Language Technologies is a mission-first company, striving to drive "Language Equality on the Internet."
We empower businesses and governments through our proprietary language technologies for text, voice, and video across the entire gamut of a digital customer's journey. These include machine translation, speech-to-text, text-to-speech conversions, search and discovery, Indic fonts, etc. Our technologies and solutions power digital assets like websites, applications (mobile/web), chatbots, IVRs, and more, by integrating voice , text and video.
We have worked with over 140 + brands including the Ministry of Finance ,Ministry of Education , HDFC Bank , Bajaj Allianz Life Insurance, Upstox , MPL , BlackBuck, BoonBox , MissCallPay just to name a few.
TREJHARA
Trejhara is a public listed entity with presence in multiple countries and founded by the promotors of the Technology giant Aurionpro Solutions Limited. It is a public listed technology products and solutions provider that helps enterprises Accelerate Digital Innovation, Securely and Efficiently. We employ domain and technology experts across Asia, Middle East, Africa, North America and Europe, We have been consistently recognized amongst the top 100 technology solutions providers.
Our products are focused to help organizations accelerate their digital footprint and customer experience through interactive presentation and offline analytical capabilities. We target our customers, partners, dealers and agents for their needs and goals.
Interact Dx – Our Customer Communication Management product suite is an innovative platform in the digitization domain,
SCMProFit – Our logistic solution allows to streamline and enhance logistics operations by improving efficiency and optimizing working capital. Take control of supply chain by streamlining and enhancing logistics operations and gain an unfair edge over competitors.
APPSTRAIL
Appstrail is a Salesforce business consulting and services firm focused to bring game-changing solutions for your business using the Salesforce Cloud platform. Our team is Salesforce certified, having achieved 40+ certifications and 2 Salesforce certified Architects, with more than 10,000+ hours of collective Salesforce consulting & project experience. Our mission is to deliver business growth & digital transformation for companies by implementing innovative solutions in areas of Sales, Marketing, Technology & Management